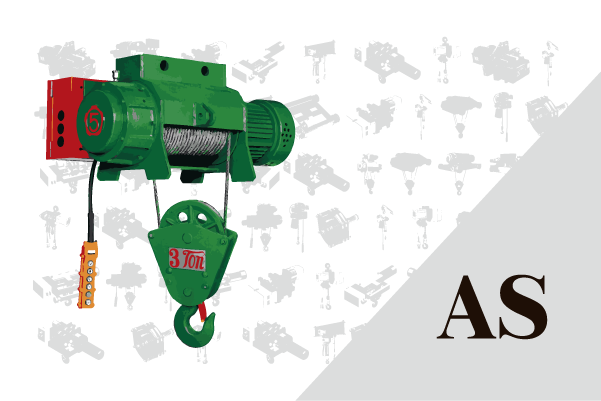 AS Type (Upper-fixed hoist)
1.Applicable to be fixed for vertical hoisting purpose with high safety , cargo elevator ...etc. for instance. 
2.Eco-friendly , easy installation and mere malfunction concern.
3.High accurate direct electromagnetic brake , powerful and easily adiusted. 
4.The all-planetary reduce gears are made of high frequency treated medium carbon steel.

5.Drum's OD is 16 times more than cable diameter.
6.The hook is fine steel cast and machined.
Catalogue