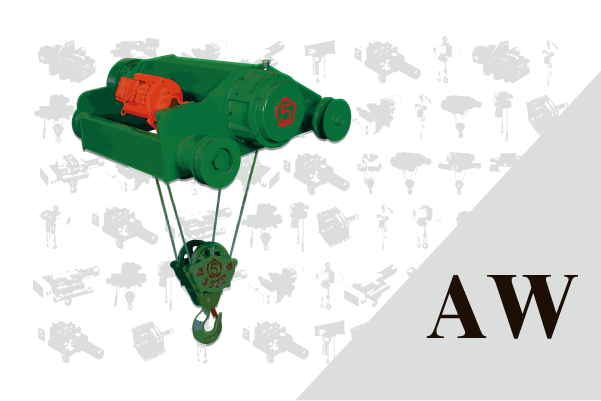 AW Type (Double-rail hoist)
1.Fit to medium tonnage loading(2~15 tons).
2.With direct type electromagnetic brake. 
3.The mounted eccentric shaft will function automatically adjusting the traversing movement at balance even the rails are fixed un-evenly.
4.With mere malfunction concern and easy maintenance. Wire rope and long diameter steel hook provide with high efficiency.

Catalogue